Scott's Photographica Collection
Ansco
Plenachrome Film Sign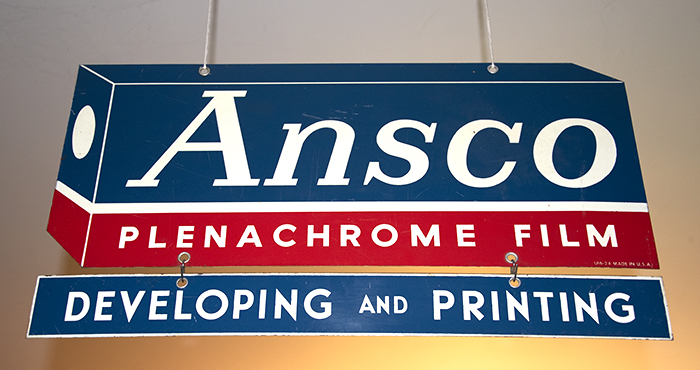 Ansco Plenachrome Film Sign
I've found it much more difficult to find vintage Ansco advertising items than those of Eastman Kodak. I was pleased to find this double sided metal and enamel sign.
Other Ansco Collectibles
Examples of other Ansco advertising collectibles can be found by following these links:
Links to Ansco cameras on this site:
Various Ansco patents can be found on the Patents page.
| | |
| --- | --- |
| | Page created July 4, 2001; updated December 20, 2020 |